As recently as June, Bongo had met with French President Emmanuel Macron in Paris.
A group of senior Gabonese military officers said Aug. 30 that they were seizing power, minutes after President Ali Bongo's election victory was announced. (Video: Reuters, Photo: Gabon 24/Reuters)
---
DAKAR, Senegal — A group of senior military officers in Gabon said Wednesday they were seizing power in this central African nation,overturning the results of a disputed presidential election shortly after the electoral committee announced that President Ali Bongo had won another term.
The Bongo family has led Gabon, an oil-rich nation with a population of about 2 million, for more than 55 years and has been accused by critics of abusing its position to accumulate massive amounts of wealth. In a video on state television, the senior officers declared that borders were closed and state institutions including the Senate, National Assembly and Constitutional Court dissolved.
"In the name of the Gabonese people … we have decided to defend the peace by putting an end to the current regime," one officer said, reading a joint statement on national television, surrounded by about a dozen others in military fatigues. "We call on the population for calm and serenity."
Military mutiny in Niger comes after string of coups across region
Gunfire was reported in the capital, Libreville, minutes after the coup was declared, according to media reports.
Gabon's apparent coup marks the latest in a remarkable string of mutinies in West and Central Africa, including the most recent military takeover in Niger, which became a red line for democratically elected West African leaders. Since 2021, there have also been coups in Mali, Burkina Faso, Guinea, Chad and Sudan.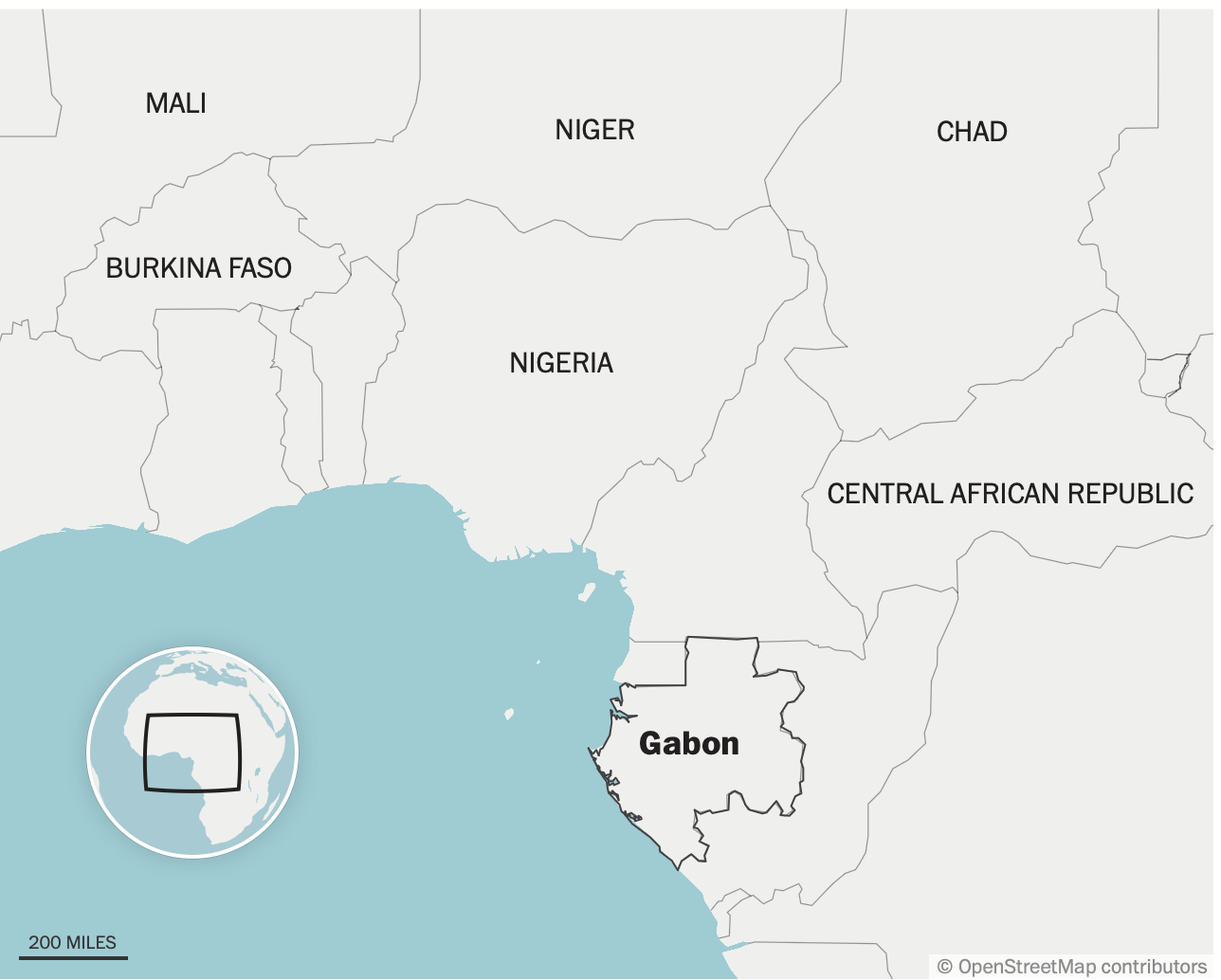 In Gabon, the officers called themselves the "Committee of the Transition and the Restoration of Institutions" and said that "irresponsible, unpredictable governance" had resulted in a deterioration of social cohesion. The officers said in the video that they respected Gabon's "commitments to the international community."
Neither Bongo nor his government reacted to the news early Wednesday, and the president's whereabouts were not immediately clear.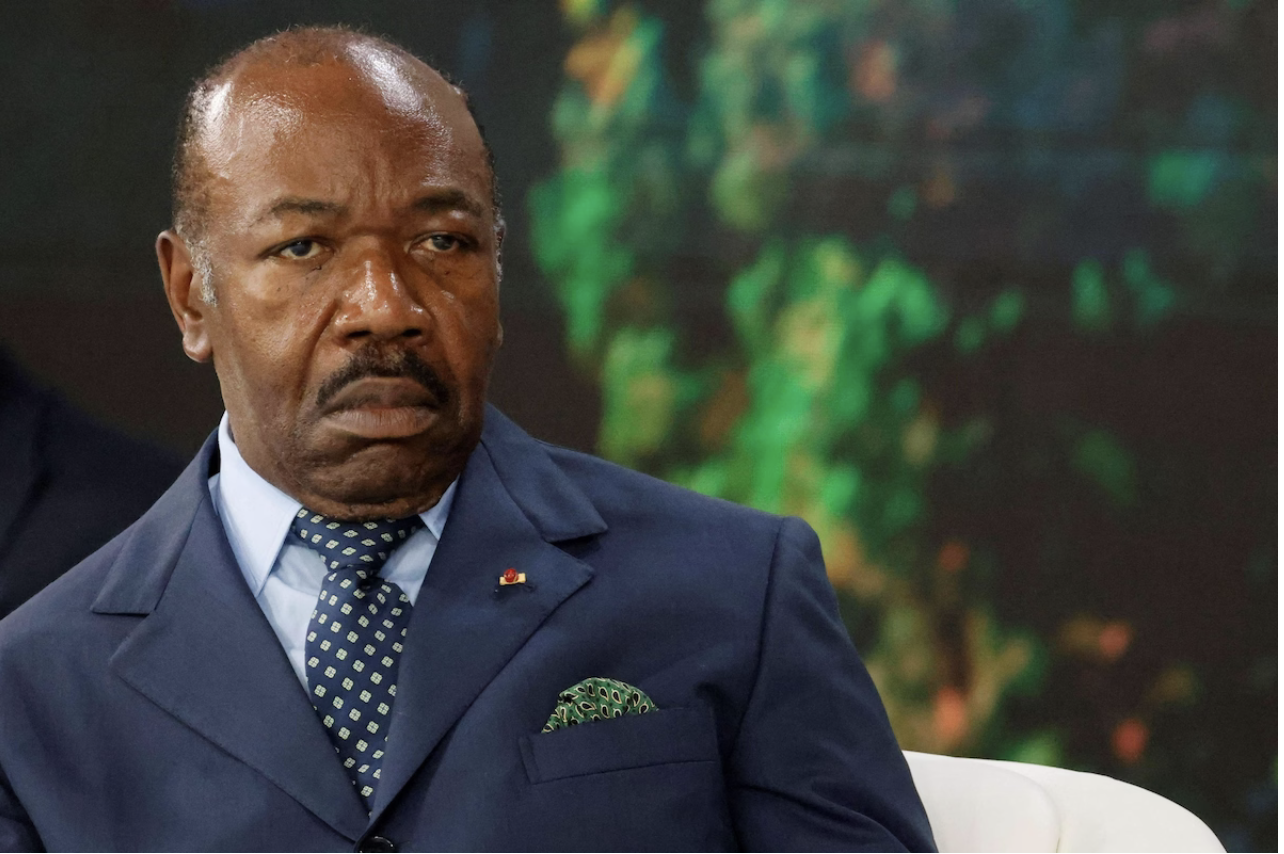 Bongo, who was elected in 2009, and his father Omar Bongo, who ruled for 41 years before that, had been key allies to France, Gabon's former colonial power, in a region in which anti-French sentiment is growing increasingly prevalent. As recently as June, Bongo had met with French President Emmanuel Macron in Paris.
In comparison with Niger, Mali and Burkina Faso, where coups were fueled by fears over spiraling violence linked to Islamic extremism, Gabon is peaceful and was seen as relatively stable. But recent elections, including the Aug. 26 vote in which Bongo won a third term, have been marred by violence and allegations of rigging.
In 2019, Gabon's government foiled an attempted coup against its president.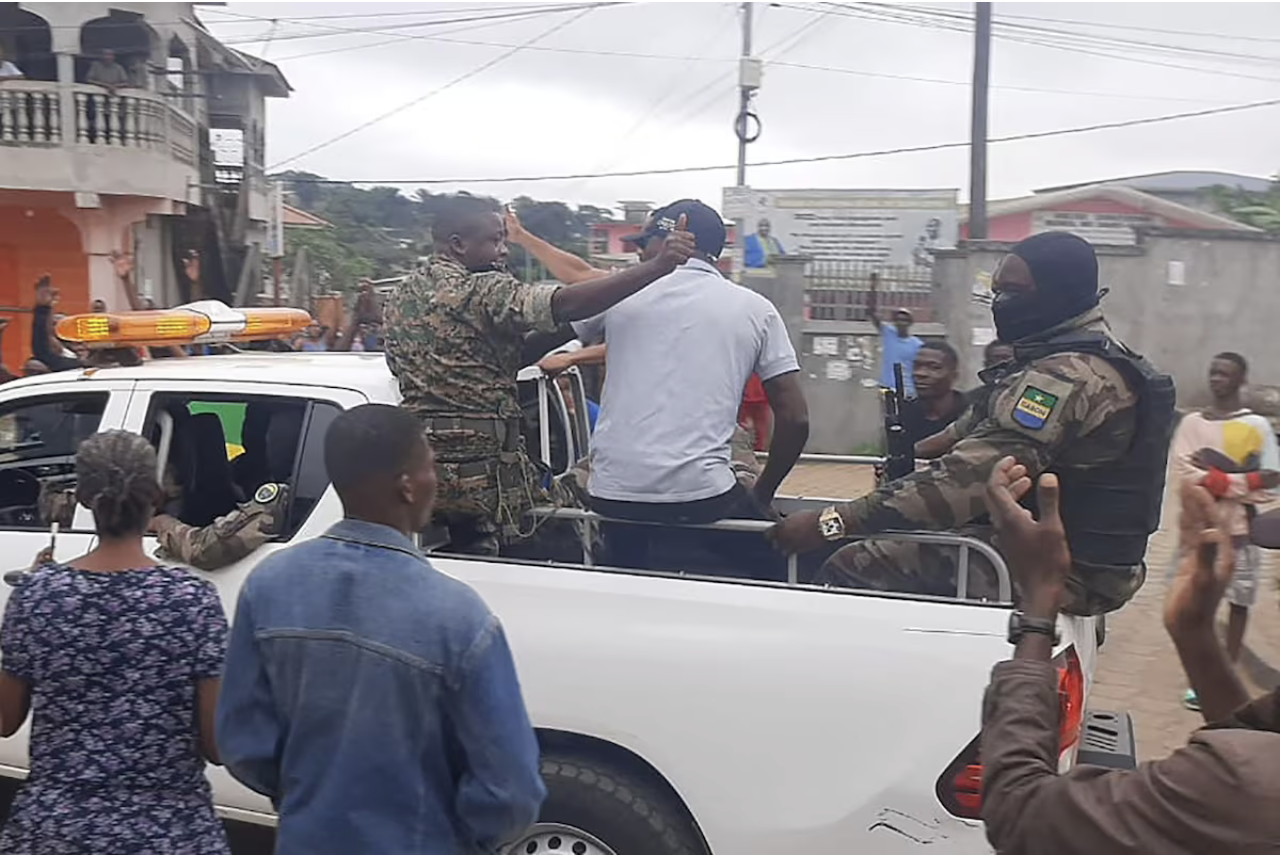 The European Union's foreign policy chief, Josep Borrell, said Wednesday that the bloc's foreign ministers would discuss the developments in Gabon, which he noted were part of a "very difficult situation" in the region, including Mali, Burkina Faso and Niger.
"The ministers," he said at a meeting of E.U. defense ministers in Toledo, Spain, "have to have a deep thought on what is going on there and how we can improve our policy in respect to these countries … This is a big issue for Europe."
Bisset reported from London.