The year 2022 has not been a great one for Elon Musk and Tesla as the company's stock price plunges and its market capitalisation is wiped away.
According to Market Watch, the electric vehicle giant's stock plummeted by 61 per cent this year, making it the 11th-worst performing stock in the S&P 500 in 2022.
Its market capitalisation has plunged by $1.19 trillion ($US800 billion).
The billionaire and CEO took to Twitter to defend his company's abysmal stock performance.
"As bank savings account interest rates, which are guaranteed, start to approach stock market returns, which are *not* guaranteed, people will increasingly move their money out of stocks into cash, thus causing stocks to drop," Mr Musk tweeted.
Mr Musk has also promised not to sell stock — again.
"I won't sell stock until I don't know probably two years from now. Definitely not next year under any circumstances and probably not the year thereafter," Mr Musk said during a Twitter Spaces session on Tesla.
Mr Musk has previously promised to not sell Tesla stock, but went ahead and sold it anyway.
He recently disclosed about $5.3 billion worth of sales, and has sold about $60 billion worth of stock this year.
"I needed to sell some stock to make sure, like, there's powder dry...to account for a worst-case scenario," the billionaire explained.
Stay up to date with the latest market moves with Flash. 25+ news channels in 1 place.New to Flash? Try 1 month free. Offer available for a limited time only >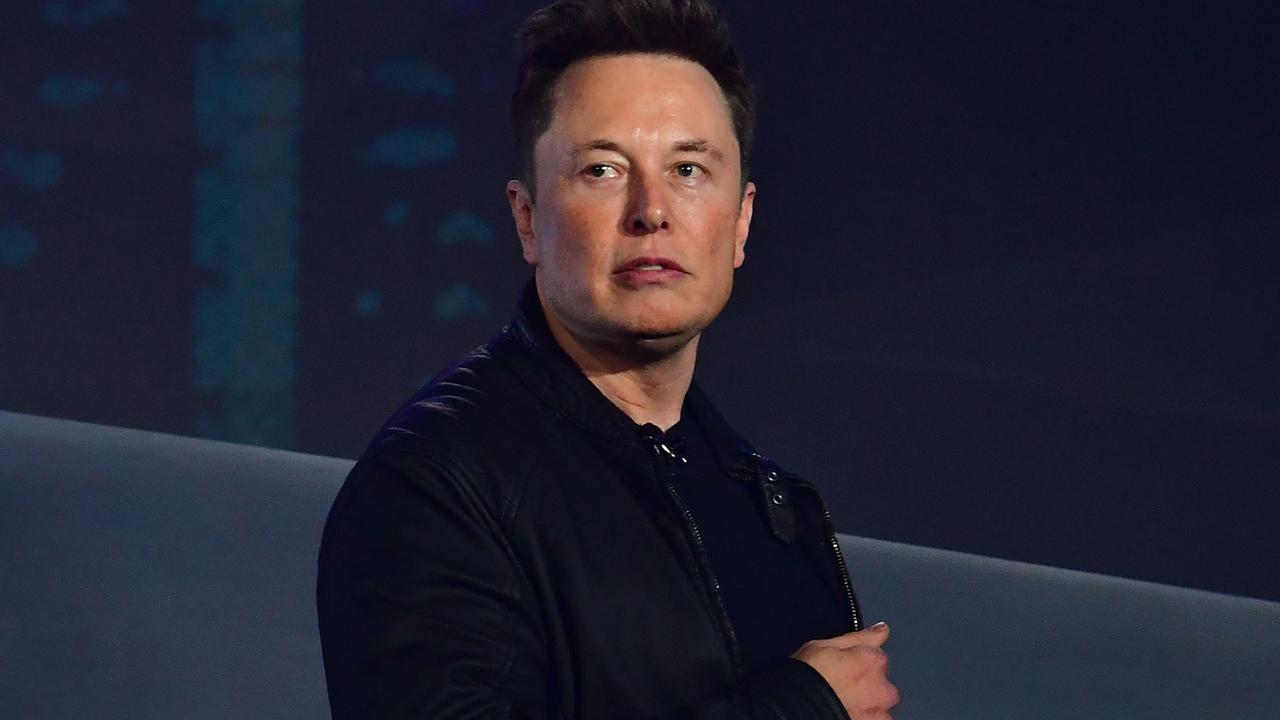 No longer the world's richest person
Earlier this month, Musk's year took another turn for the worse and his ego also endured a massive hit when he lost his title as the world's richest person.
Musk slipped to position two on the global rich list, according to both Forbes and Bloomberg's Billionaires' Index, with both publications tracking the world's most affluent men and women.
Bernard Arnault, the chief executive of the luxury group LVMH, which oversees brands like Louis Vuitton, Dior, Sephora and Tiffany & Co., briefly pushed Musk out of the top spot on December 8.
Since December 14, Arnault has remained in the top slot and Musk has been relegated to the second position among the world's billionaires.
Musk's net worth now sits at US$146.5 billion (A$218 billion).
That's a significant fall from grace since his net worth peaked in January this year.
At the time, the Tesla founder had a net worth that surpassed $US300 billion ($A423 billion), making him the first person in the history of the world to reach that level of wealth. Now his wealth has more than halved in the past 12 months.
Musk's personal fortune has also taken a hit after taking a US$44 billion (A$65 billion) gamble on social media platform Twitter in a hostile takeover.
So far, it appears that gamble hasn't paid off as workers quit en masse, Twitter users have quit in droves and key advertisers have pulled out.
To top it off, this week Musk announced he would resign as Twitter's chief executive officer as soon as he can find "someone foolish enough to take the job".

T
esla was not the only company to perform poorly in the stock market. Other giant tech-oriented companies faced a significant decline this year.
Market Watch reported that Amazon.com Inc was down 48 per cent in 2022, resulting in investors losing $US804.6 billion ($AUD1.1 trillion) this year.
Apple suffered a 24 per cent decline while Microsoft was down 27 per cent.
Amazon showed a net loss of $US3 billion ($AUD4.4 billion) for the first three quarters of 2022.
The tech company's stock fell 22 per cent since it closed at $US110.96 ($AUD165.12) on October 27.
In contrast to Amazon, Tesla's sales increased by 58 per cent during the first three quarters of 2022 from the year-earlier period and its earnings per share grew nearly threefold.
Amazon expects to break even during the holiday quarter. A poll by FactSet expected the business to profit of more than $US5 billion ($AUD7.4 billion).