An explosive leaked excerpt from Prince Harry's book details an incident where Prince William "grabbed" him by the collar and "knocked" him to the ground, leaving him with an injury.
While every precaution has been taken to avoid leaks of the Duke of Sussex's upcoming memoir Spare, which drops January 10, The Guardian has obtained a copy days before its release.
And the 38-year-old royal has gone nuclear while detailing the reasons behind his estrangement from his older brother, claiming the pair got into a nasty confrontation at his London home in 2019.
In the book, Harry writes that William initially wanted to discuss the "whole rolling catastrophe" of the Sussexes struggles with the British press.
He claims when William, 40, arrived at his Kensington Palace home Nottingham Cottage to have a conversation he was already "piping hot", calling his wife Meghan Markle "difficult", "rude" and "abrasive".
Stay up to date with the latest news on the British Royals with Flash. 25+ news channels in 1 place. New to Flash? Try 1 month free. Offer available for a limited time only >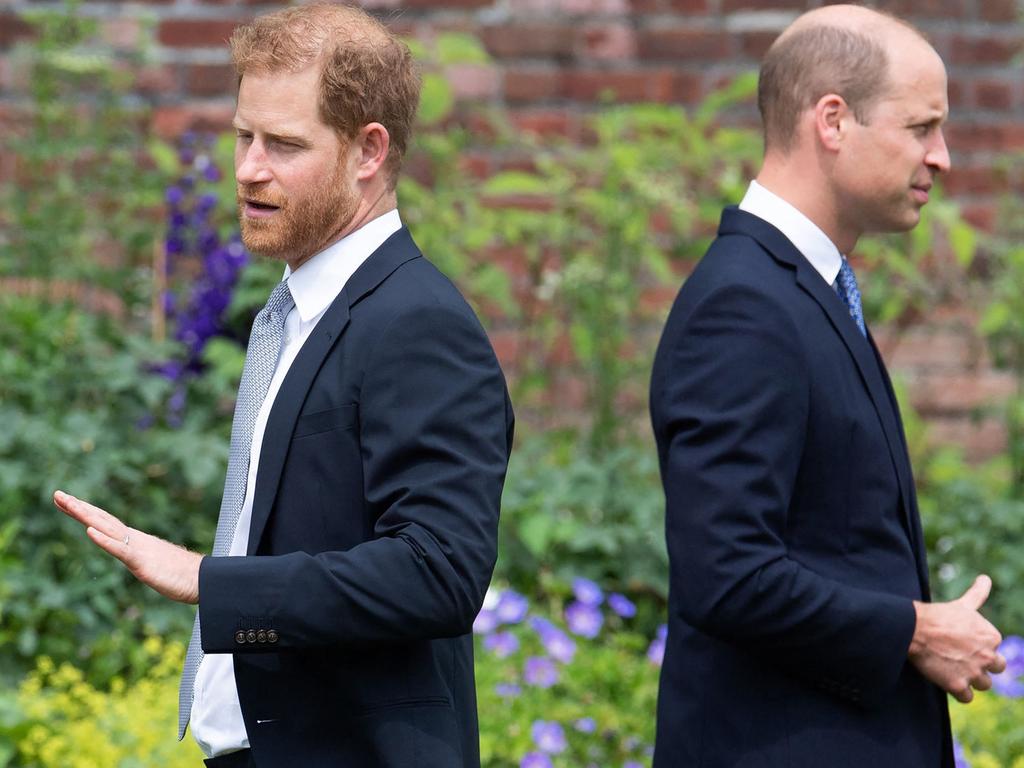 When things got heated between the pair, William reportedly told his younger brother he was simply trying to help, to which Harry replied: "Are you serious? Help me? Sorry – is that what you call this? Helping me?"
Harry describes how this comment further angered William, before Harry fled to the kitchen out of fear. His brother followed him, where Harry gave him a glass of water.
"Willy, I can't speak to you when you're like this," Harry claims he told his brother.
He continued in writing: "He set down the water, called me another name, then came at me. It all happened so fast. So very fast. He grabbed me by the collar, ripping my necklace, and he knocked me to the floor. I landed on the dog's bowl, which cracked under my back, the pieces cutting into me. I lay there for a moment, dazed, then got to my feet and told him to get out."
Further, Harry writes that William encouraged him to hit back.
Despite the furious argument, Harry said William soon left the cottage "looking regretful, and apologised".
"[He] turned and called back: 'You don't need to tell Meg about this'," Harry writes.
"'You mean that you attacked me?'," he asked his brother, to which William said, "'I didn't attack you, Harold.'"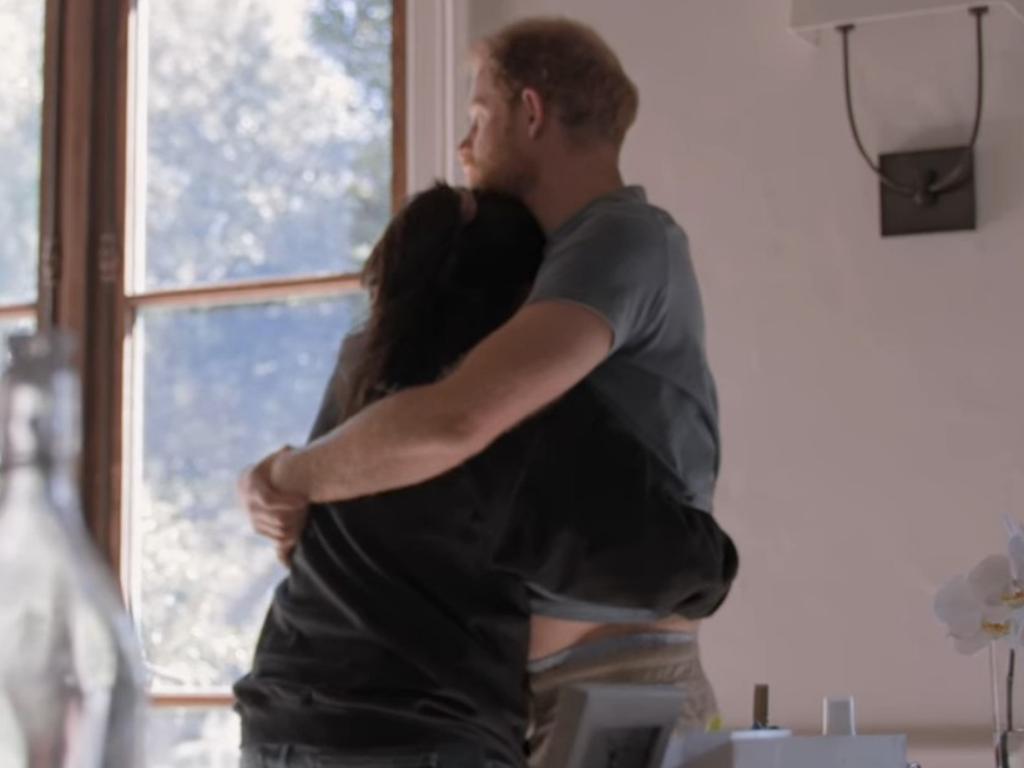 Harry didn't immediately tell his wife, but said Meghan later noticed "scrapes and bruises" on his back before he came clean.
"[She] wasn't that surprised, and wasn't all that angry," Harry writes.
"She was terribly sad."
Among the countless times Meghan and Harry have spoken out against the royal family since moving to the US in early 2020, this re-telling is easily the most explosive insight to date.
Harry describes in the book how William's complaints about Meghan during their conversation at Nottingham Cottage mirrored what was being reported about her in the press.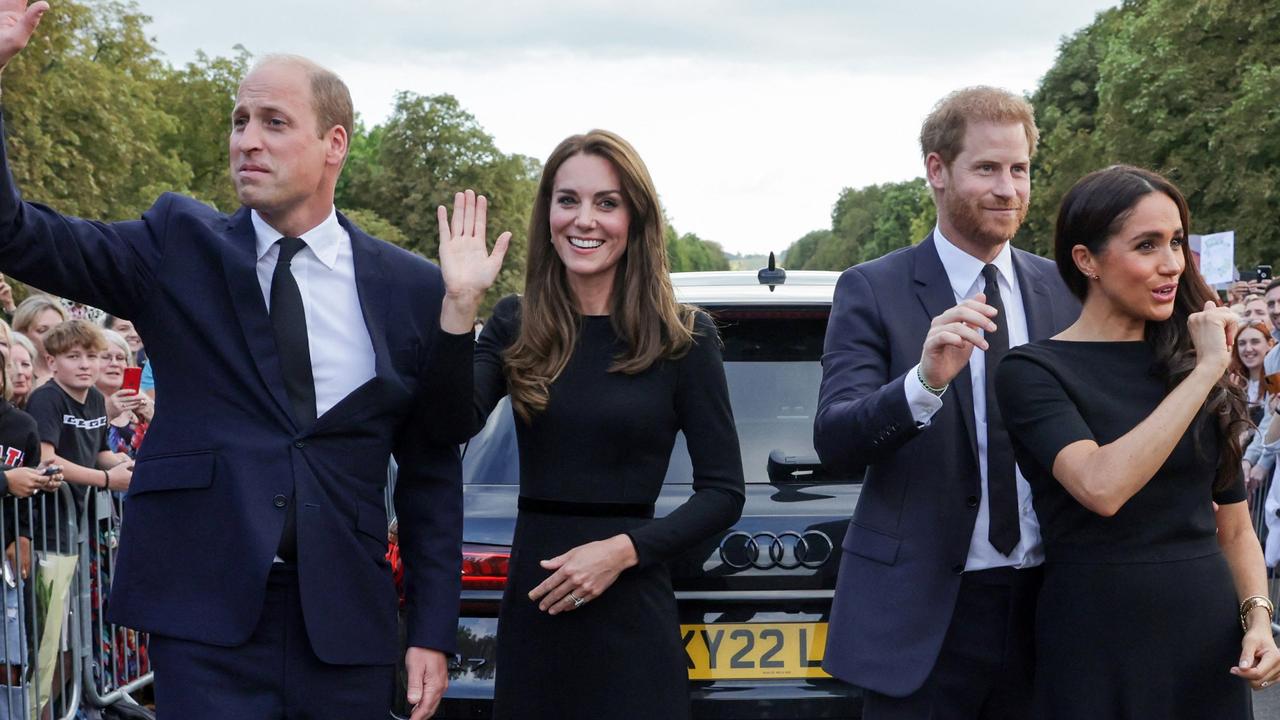 The Duke has continually complained about internal leaks against he and his wife, more recently in the couple's six-part Netflix series and again in one of his two TV interviews to promote Spare.
"Every single time I tried to [talk] privately, there have been briefings and leakings and planting of stories against me and my wife," Harry told CNN anchor Anderson Cooper.
"Through leaks, they will speak or have a conversation with the correspondent and that correspondent will literally be spoonfed information and write the story, and at the bottom of it they will say they reached out to Buckingham Palace for comment, but the whole story is Buckingham Palace commenting."
Harry married Meghan in 2018 after meeting on a blind date in 2016.
Rumours of cracks between the once-close brothers first began to emerge in the aftermath of the Sussexes royal wedding.
Harry finally confirmed to ITV journalist Tom Bradby in October 2019 while on tour in South Africa that he and William were on "different paths" - which marked the first time he'd addressed rumours of a rift.
"Part of this role, part of this job, this family, being under the pressure which it's under, inevitably stuff happens. But we are brothers. We will always be brothers.
"We are certainly on different paths at the moment, but I will always be there for him, and as I know he will always be there for me. We don't see each other as much as we used to as we are so busy."
Elsewhere, Princess Kate and Meghan have also made tabloids for their own frosty relations.
Meghan confirmed in the couple's Netflix series, Harry & Meghan, that the pair got off to a rocky start, claiming Kate didn't act warmly when she hugged her upon their first meeting.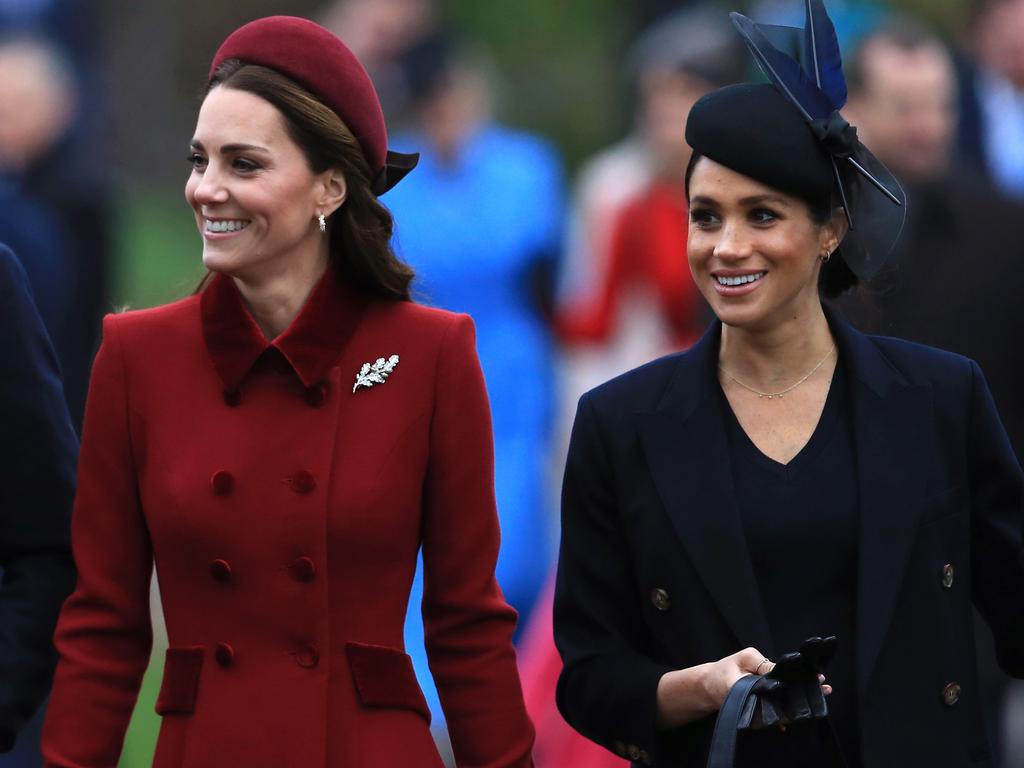 "Like I was a hugger, always been a hugger," the Duchess of Sussex said. "I didn't realise that that is really jarring for a lot of Brits. I guess I started to understand really quickly that the formality on the outside carried through on the inside."
Prior to that, the press ran stories claiming Meghan made Kate cry in the lead up to her nuptials, however, the fortmer actress told Oprah Winfrey in 2021 that the story was the opposite.
"A few days before the wedding, she was upset about something pertaining to ... flower girl dresses. And it made me cry," Meghan said.
"And it really hurt my feelings, and I thought in the context of everything else that was going on in those days leading to the wedding, it didn't make sense to not be just doing whatever everyone else is doing, which was trying to be supportive knowing what was going on with my dad and whatnot."