Joe Biden has found himself even more deeply embroiled in a secret documents scandal with the confirmation top secret files were found in his home dating back to when he was Vice President.
Reportedly some files were found in his garage.
It follows the discovery of similar papers in a number of his offices.
The White House said on Thursday "a small number" of classified documents had been found at Joe Biden's private residence in Wilmington, Delaware, dating to the Obama-Biden administration.
Reportedly some files were found in his garage.
Other documents had earlier been found at a Washington think tank where Biden used to have an office, embarrassing the White House as authorities probe a far bigger scandal involving ex-president Donald Trump's alleged mishandling of classified documents.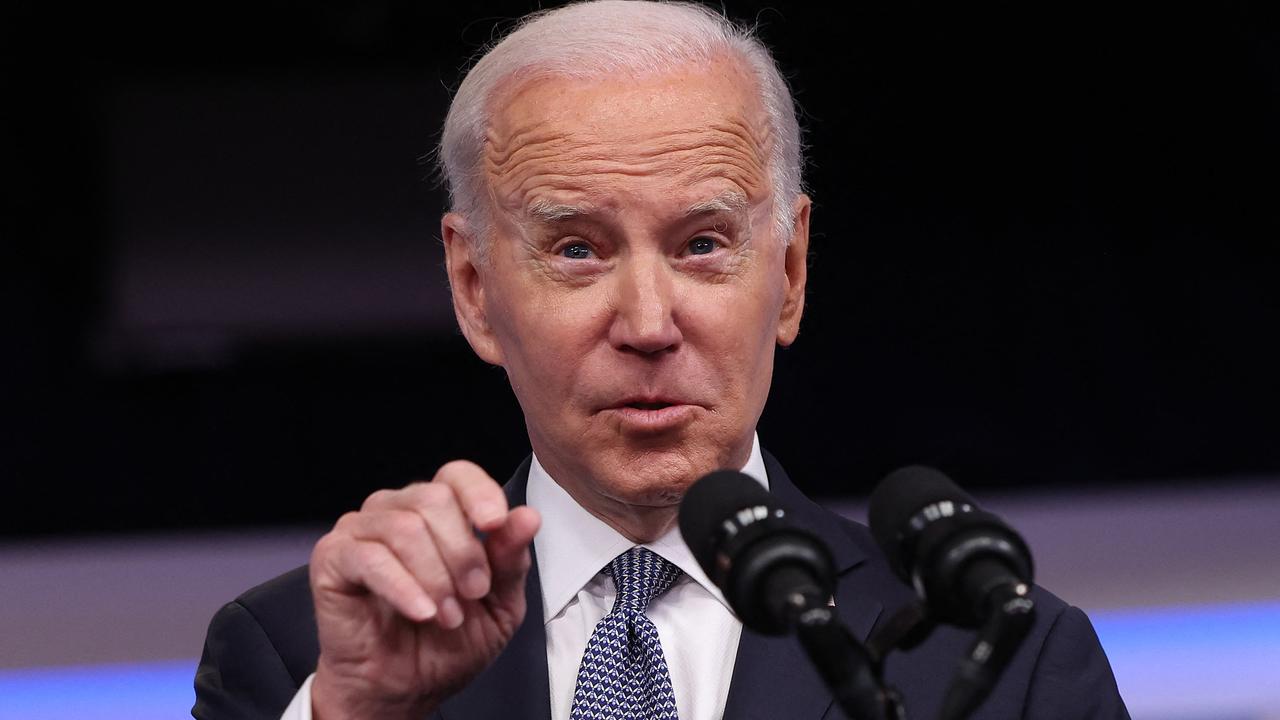 On Thursday US time, Mr Biden said that he was "co-operating fully" with a Justice Department review after the discovery of the classified documents.
Lawyers "discovered a small number of documents with classified markings in storage areas and file cabinets in my home and my personal library," Mr Biden said, adding "I take classified documents and classified material seriously".
New House of Representatives majority leader Kevin McCarthy, a Republican, has said Congress must now investigate Mr Biden over the document mishandling.
Juts days ago, a first tranche of documents from his years as Vice President was found at a Washington think tank that Mr Biden sometimes used as office space.
Lawyers for Mr Biden discovered the documents last November while clearing out the office space and handed them over to the National Archives, which handles all such materials, Mr Biden's special counsel Richard Sauber said.


Mr Sauber described it as "a small number of documents with classified markings" that were found at the Penn Biden Centre, a think tank affiliated with the University of Pennsylvania. They were in a "locked closet" at the time.
"The documents were not the subject of any previous request or inquiry" and since handing them over, Mr Biden's attorneys have also co-operated "to ensure that any Obama-Biden Administration records are appropriately in the possession of the Archives," he said.
CBS News reported that Attorney-General Merrick Garland has assigned the US lawyer in Chicago to review the documents and that the FBI is also investigating. According to the report, about 10 documents are involved and an unidentified source familiar with them said none contain nuclear secrets.

In August, authorities searched ex-president Donald Trump's residence at Mar-a-Lago after he failed to respond to repeated requests for co-operation on retrieving documents taken from the White House after his 2020 election loss.
The FBI found thousands of government documents, including more than 100 that were marked classified, and some marked top secret in the ex-president's Florida club. Subjects covered in the documents reportedly included sensitive intelligence on China and Iran, and nuclear secrets.